Sphero Madness Concludes for 5th Grade
Posted on April 1, 2022



When P-H-M Elementary Technology Curriculum Integration Coach Jessie Kinney dropped off a case of Sphero Robots on March 1st there were two goals: to get 5th Graders excited about coding and to have fun!

For the month of March the fifth graders practiced coding in their classrooms in small groups. As the month drew to an end, the small groups in the class rooms competed against each other in a bracket challenge.

Once each class had their small group representatives, ALL of the fifth graders headed down to the LGI to watch the teams compete for the championship.

Congratulations to Mrs. Austin's championship winning team!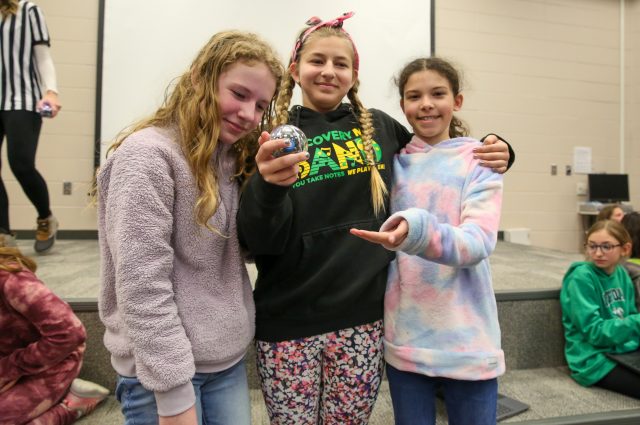 Last Modified April 1, 2022