Horizon alum Skylar Szynski signs with Oakland Athletics
Posted on June 17, 2016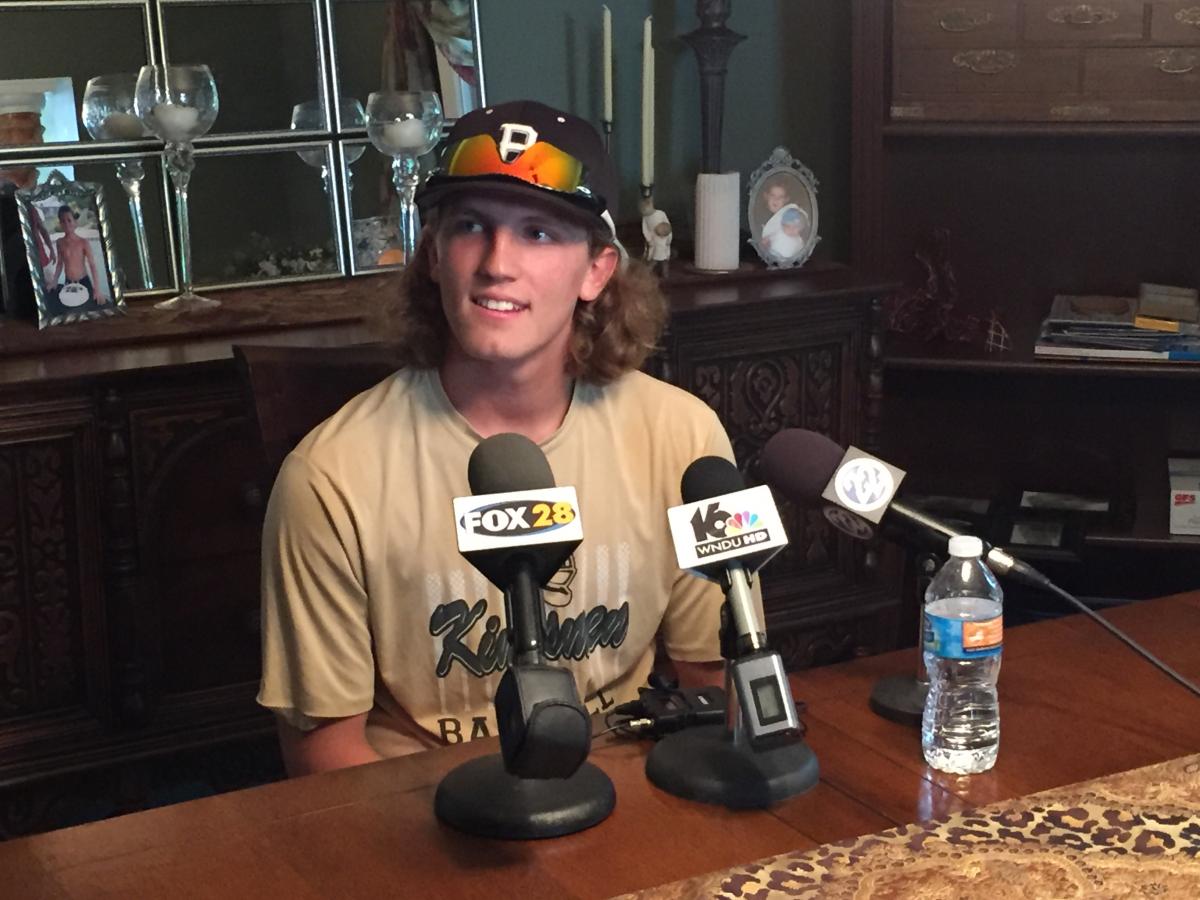 (June 17, 2016) After a whirlwind week of events that seemed to rival the velocity of Skylar Szynski's 95 mile-an-hour fastball, the former Penn High School baseball star and Horizon Elementary Sun, finally gets to catch his breath … at least for one day!
Szynski, who was drafted by the Oakland Athletics in the fourth round (112 overall) in the Major League Baseball Draft on June 10, signed with the Athletics on Thursday, June 16. He is scheduled to fly to Arizona on Friday, June 17, to start his professional career with the Athletics' Rookie League team in Mesa.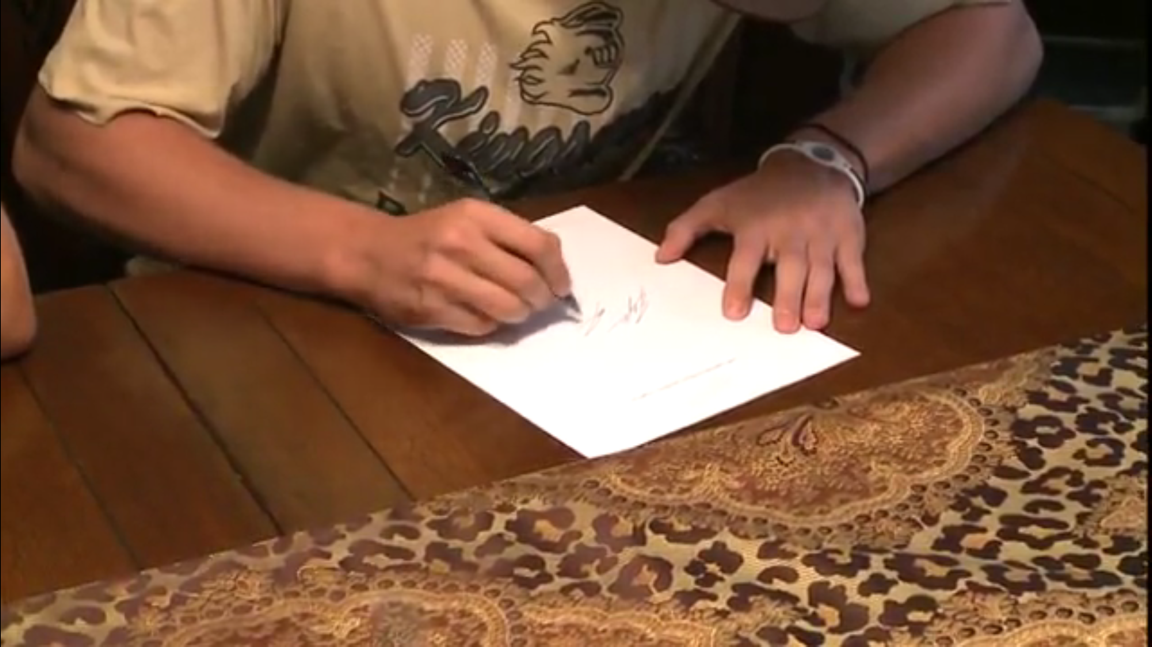 MLB.com reported that Szynski signed for $1 million bonus, well above the $531,500 slotted for the 112th pick and has a provision for his college education to be paid for by the Athletics. Skylar has attended Penn-Harris-Madison Schools for his entire K-12 school career, including Horizon Elementary School from 2002-09 and Discovery Middle School, 2009-12.
Click here for the Skylar Szynski stat sheet.
"It's very exciting, and nerve-wracking, too," Szynski said after announcing his decision to forego a baseball scholarship to Indiana University and sign with the Athletics. "The pros will be less wear-and-tear on my arm. I'll be more fresh."
Szynski concluded a brilliant career at Penn in the Kokomo Semistate on Saturday, June 11. The defending state champion Kingsmen won the Northern Indiana Conference title this season, as well as sectional and regional championships before their season ended in the Final Four.
A 6-foot-2, 207-pound right-hander, Szynski pitched Penn to the 2015 Class 4-A state championship. He had a 27-4 career record for the Kingsmen. Szynski is only the fourth player to be drafted in coach Greg Dikos' 29-season tenure, and he is the highest drafted Penn player.
Szynski burst onto the scene as a sophomore. He pitched a perfect game against defending state champion Elkhart Central, and finished that season with a 7-2 record.
"We've been watching Skylar for the last couple of years, the state tournament last year, the summer showcase tour last summer," said Oakland Athletics Midwest Scouting Supervisor Rich Sparks. "He was on my team at the East Coast Pro last summer. A lot of eyes were on him last summer.
"It wasn't just the Oakland A's that liked Skylar this spring," Sparks said. "I was at a game one time when there were 15 of us (scouts) there, and then the next time, there were 45 of us. All of the organizations had him high on their list. We just stepped up and pursued it a little harder than anybody else."
Szynski said that the process leading up to his becoming a professional baseball player and signing has been a kaleidoscope of emotions.
"It's awesome," Szynski said entering the pro ranks. "I'm just blown away. I'm still in shock. Everyone has been very supportive. You just have to take it in stride.
"I've been talking about it for a couple of months, almost every day, trying to make the right decision, and weighing the pros and cons."
Szynski said that his Penn coaches and teammates helped get him ready for the leap into pro baseball.
"They helped me get prepared by working hard every day, not taking a day off, and just having fun with it," Szynski said.
Sparks said that Szynski displayed the character and maturity to sign out of high school.
"I would say that 90 percent of all kids drafted out of high school aren't ready to go to the minor leagues," Sparks said. "What sparked us is make-up. Make-up is a big thing for us in the Oakland A's organization … mental toughness and stuff."
Many high school pitchers only have a fastball in their arsenal, but Szynski's 95 mile-an-hour fastball was just one reason the scouts flocked to Penn games. He also has a plus change-up and a plus breaking ball.
"The stuff itself is the peaking interest for us … the body, the frame, the way the arm works, the arm speed," Sparks said. "It's very tough to teach arm speed. We think he's going to be stronger. We think he's going to get bigger. He might throw harder in the future. That's what we project. I don't think there's reason we can't think of him as a No. 2, 3 starter in the Big Leagues for years to come."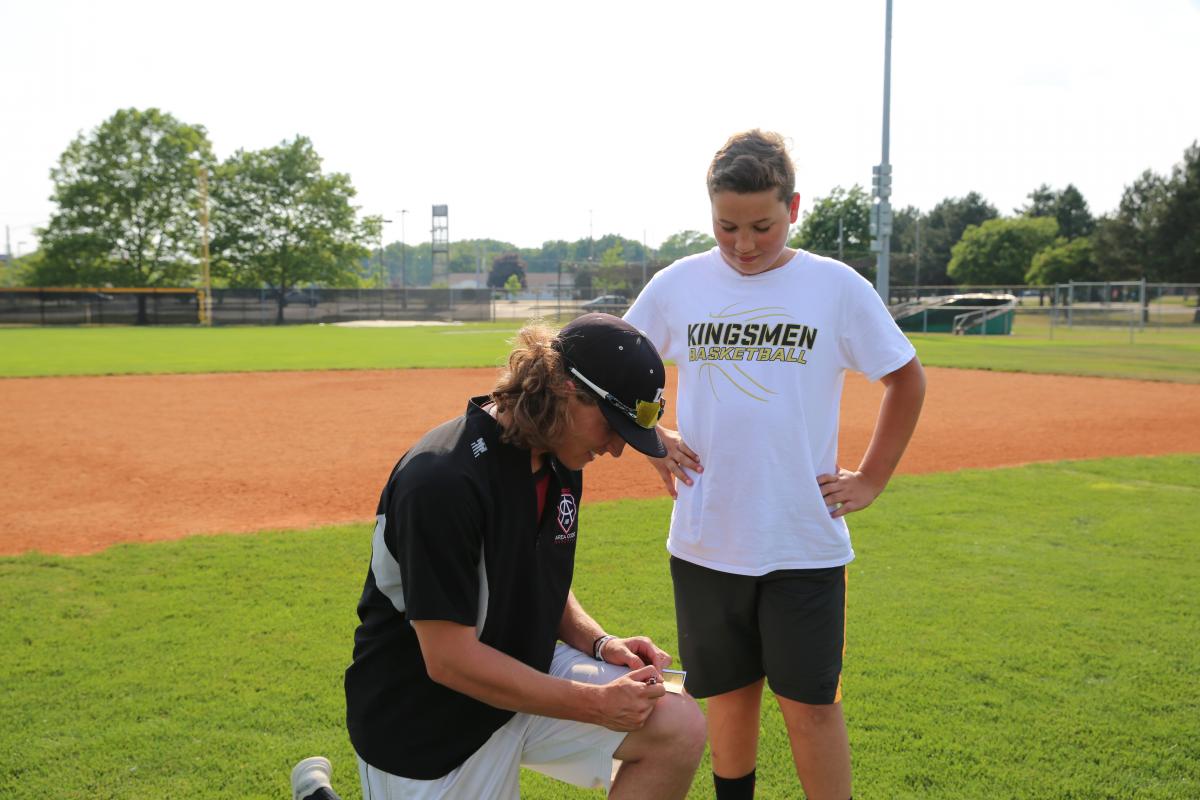 This year the Kingsmen offered player trading cards to their fans and boosters, and found that they were especially popular with younger P-H-M students playing in area youth leagues. Many youngsters had their cards signed by the ball players. Some day those Sklyar Szynski cards may be highly collectible! Click here to download your copy of Skylar's card.
Last Modified January 4, 2019